We believe in the individual
With over 110 years combined experience and expertise, Tack TMI are the global learning and development experts.
From more than 30 offices around the world, we deliver global programmes in 55 countries, in 37 languages, with one goal – help develop people and organisations to learn and thrive.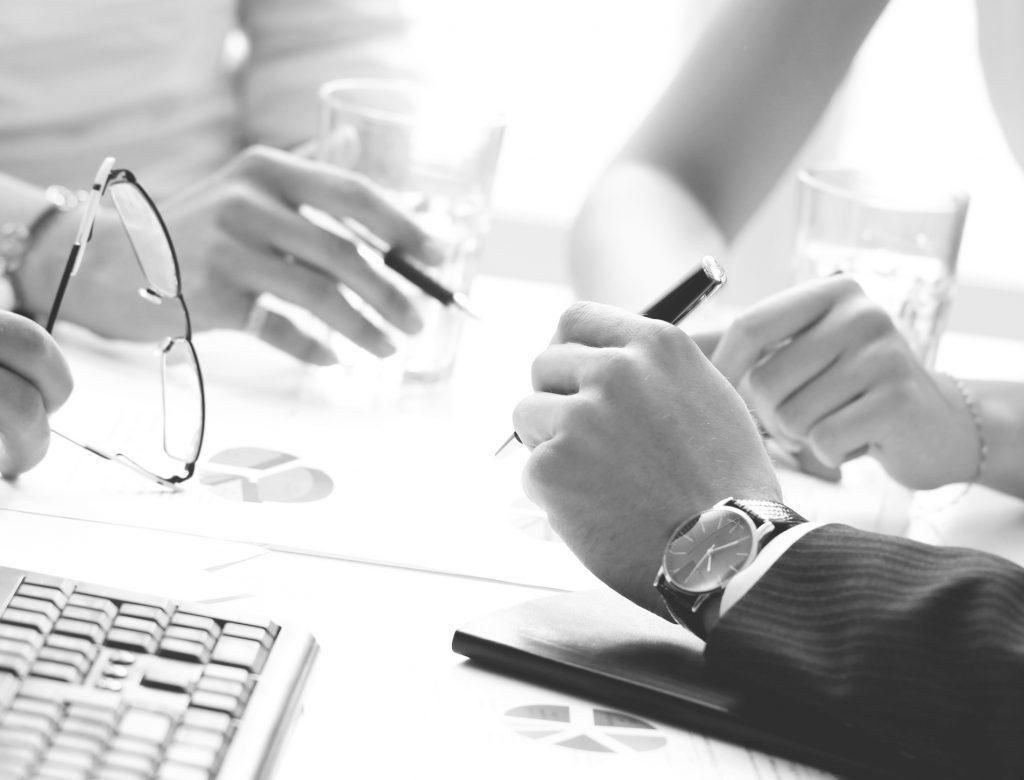 I have never worked with an external company who has invested as much as the Tack TMI team on our company knowledge to ensure true understanding when creating and delivering content.
Head of Global Knowledge and Competence Management World's Leading Nutrition Health and Wellness Company
We are truly global
Find your local Tack TMI office by clicking on your region on the map below.
Back to the map
Africa
Algeria
Libya
Morocco
Nigeria
Tunisia
Asia
China
Hong Kong
India
Indonesia
Japan
Macau
Malaysia
Myanmar
Vietnam
Australia
Australia
Europe
Austria
Bulgaria
Croatia
Cyprus
Denmark
France
Germany
Greece
Ireland
Italy
Lithuania
Montenegro
Poland
Portugal
Romania
Russia
Serbia
Spain
Switzerland
Turkey
Ukraine
United Kingdom
Latin America
Argentina
Brazil
Chile
Colombia
Middle East
Bahrain
Egypt
Jordan
Kuwait
Lebanon
Oman
Qatar
Saudi Arabia
Syria
United Arab Emirates
Yemen
North America
Canada
United States of America
Back to Africa
Tack TMI
Algeria
Edward Matti
Partner for the Middle East and North Africa
Address
Mazaya Business Avenue-AA1, Office 2602, Jumeirah Lakes Towers P.O.Box 392599, Dubai, UAE
Contact Phone: +971 4 447 2187 Mail: info@ccmconsultancy.com
Back to Africa
Tack TMI
Libya
Edward Matti
Partner for the Middle East and North Africa
Address
Mazaya Business Avenue-AA1, Office 2602, Jumeirah Lakes Towers P.O.Box 392599, Dubai, UAE
Contact Phone: +971 4 447 2187 Mail: info@ccmconsultancy.com
Back to Africa
Tack TMI
Morocco
Edward Matti
Partner for the Middle East and North Africa
Address
Mazaya Business Avenue-AA1, Office 2602, Jumeirah Lakes Towers P.O.Box 392599, Dubai, UAE
Contact Phone: +971 4 447 2187 Mail: info@ccmconsultancy.com
Back to Africa
Tack TMI
Nigeria
Address
5 Adelowo Adedeji St, Lekki Phase 1, Lagos, Nigeria
Contact Phone: +234 1 2706336, or
+234 1 2706003, or
+234 8057006060 Mail: tayo.rotimi@mactayconsulting.com
Back to Africa
Tack TMI
Tunisia
Edward Matti
Partner for the Middle East and North Africa
Address
Mazaya Business Avenue-AA1, Office 2602, Jumeirah Lakes Towers P.O.Box 392599, Dubai, UAE
Contact Phone: +971 4 447 2187 Mail: info@ccmconsultancy.com
Back to Asia
Tack TMI
China
Address
19B NO.107 Zhong Shan Nan Er Road, Shanghai, 200032, P.R.China
Contact Phone: + 8621 - 6258 0909 Mail: edmund.lai@learninggym.cn
Back to Asia
Tack TMI
Hong Kong
Edmund Lai
Partner for China, Hong Kong and Macau
Address
19B NO.107 Zhong Shan Nan Er Road, Shanghai, 200032, P.R.China
Contact Phone: + 8621 - 6258 0909 Mail: edmund.lai@learninggym.cn
Back to Asia
Tack TMI
India
Address
814, 1st Floor, Udyog Vihar, Sector - 19, Phase V, Gurgaon, Haryana - 122001
Contact Phone: +91 124 4827214 Mail: deepakmohla@inspireone.in
Back to Asia
Tack TMI
Indonesia
Fransiska Widyanti
Director
Reynard Praharsa
Director
Address
Jl. Jembatan Tiga Raya 36-AA-AB, Pluit, Jakarta, 14440 Indonesia
Contact Phone: +62 21 668 1571-72, or
+62 21 666 90 777 Mail: ferryatm@mditack.co.id siska_atmadi@mditack.co.id reyatmadi@mditack.co.id
Back to Asia
Tack TMI
Japan
Address
Zip 101-0065, 4F Sanpou-suidobashi build., 1-4-11 Nishikanda, Chiyoda-ku, Tokyo, Japan
Contact Phone: +81 3-5577-2940 Mobile: +81 80-9028-1031 Mail: japan@tacktmiglobal.com
Back to Asia
Tack TMI
Macau
Edmund Lai
Partner for China, Hong Kong and Macau
Address
19B NO.107 Zhong Shan Nan Er Road, Shanghai, 200032, P.R.China
Contact Phone: + 8621 - 6258 0909 Mail: edmund.lai@learninggym.cn
Back to Asia
Tack TMI
Malaysia
Address
Unit B-2-3, Block B, Plaza Damas, 60 Jalan Sri Hartamas 1, Kuala Lumpur, 50480 Malaysia
Contact Phone: +603 6203 4410 Mail: malaysia@tacktmiglobal.com
Back to Asia
Tack
Myanmar
Alec Ang
Partner for Vietnam and Myanmar
Address
20 Maxwell Road #06-09 Maxwell House, Singapore, 069113
Contact Phone: +65 62920128 Mobile: +65 96312740 Mail: alec@rvgroup.com.sg
TMI
Myanmar
TMI HQ
Centrally manages projects in Myanmar
Address
Elm Yard, 13-16 Elm Street London, WC1X 0BJ, UK
Contact Phone: +44 (0) 1923545553 Mail: info@tacktmiglobal.com
Back to Asia
Tack
Vietnam
Alec Ang
Partner for Vietnam and Myanmar
Address
20 Maxwell Road, Suite 0402L Maxwell House, 069113 Singapore
Contact Phone: +65 62920128 Mobile: +65 96312740 Mail: alec@rvgroup.com.sg
TMI
Vietnam
Tack TMI HQ
Centrally manages projects in Vietnam
Address
Elm Yard, 13-16 Elm Street London, WC1X 0BJ, UK
Contact Phone: +44 (0) 1923545553 Mail: info@tacktmiglobal.com
Back to Australia
Tack
Australia
Tack TMI HQ
Centrally manages projects in Australia
Address
Elm Yard, 13-16 Elm Street London, WC1X 0BJ, UK
Contact Phone: +44 (0) 1923545553 Mail: info@tacktmiglobal.com
TMI
Australia
Address
Level 11, 461 Bourke Street, Melbourne 3000 VIC, Australia
Contact Phone: +61 3 9602 3500 Mail: john.sabatino@tmiaust.com.au
Back to Europe
Tack TMI
Austria
Address
Anzbachgasse 132, 1140 Wien, Austria
Contact Phone: +43 1 577 27 09 Mail: mail@tacktmi.at
Back to Europe
Tack TMI
Bulgaria
Maria Simeonova
Executive Director
Address
Office 2, Floor 3, 88 Kniaz Alexander Dondukov Korsakov Blvd, 1527 Sofia
Contact Phone: +359 888 888 165 Mail: maria.simeonova@tacktmiglobal.com
Back to Europe
Tack TMI
Croatia
Address
Gajeva ulica 2B, 10 000 Zagreb
Contact Phone: +385 1 798 0320
Back to Europe
Tack
Cyprus
Address
3, Arch. Makarios Ave., Loukaides Court, 4th floor, office 401, 4000 Limassol, Mesa Geitonia, Cyprus
Contact Phone:  +30 210 32 59 350 Mail: info@tackcyprus.com
TMI
Cyprus
Tack TMI HQ
Centrally manages projects in Cyprus
Address
90 High Holborn London WC1V 6LJ, UK
Contact Phone: +44 (0) 1923545553 Mail: info@tacktmiglobal.com
Back to Europe
Tack
Denmark
Address
Rosenvaengets Alle 25, Copenhagen 2100, Denmark
Contact Phone: +45 70 101 201 Mail: info@tack.dk
TMI
Denmark
Address
Rosenvaengets Alle 25, Copenhagen 2100, Denmark
Contact Phone: +45 70 101 201 Mail: info@tmi.dk
Back to Europe
Tack TMI
France
Tack TMI
Centrally managed projects in France
Address
Contact Phone: +33 (0)749 43 58 85 Mail: ottmar.hohenberger@gigroup.com
Back to Europe
Tack TMI
Germany
Tack TMI
Centrally managed projects in Germany
Address
Contact Phone: +49 (0)152 08837660 Mail: ottmar.hohenberger@gigroup.com
Back to Europe
Tack TMI
Greece
Address
74 Panormou str. 115 23 Athens, Greece
Contact Phone: +30 210 6971900 Mail: gmavros@prc.gr
Back to Europe
Tack TMI
Ireland
Nick Washington-Jones
Partner
Address
90 High Holborn London, WC1V 6LJ
Contact Phone:  +44 (0) 1923 897 900 Mail: info@tack.co.uk
Back to Europe
Tack TMI
Italy
Irene Vecchione
Country Manager
Address
Via Nazionale 39 – 00184 Rome
Contact Phone: +39 06 59357428 Mail: irene.vecchione@assetmgmt.it
Back to Europe
Tack
Lithuania
Zilvinas Akelis
Country Manager
Address Klaipėdos g. 7A, Vilnius
Daukanto g. 8, Kaunas
Contact Phone: +370 614 01490 Mail: Zilvinas.Akelis@gigroup.com
TMI
Lithuania
Sigita Sutkeviciute
Senior Consultant, Business Manager
Address
Vytenio g. 9/25, Vilnius, 2009 Lithuania
Contact Phone: +370 5 268 3476 Mobile: +370 652 63181 Mail: tomas@tmilietuva.lt
sigita@tmilietuva.lt
Back to Europe
Tack TMI
Montenegro
Address
Serdara Jola Piletića b.b. PC Palada, 81 000 Podgorica
Contact Phone: +382 20 665 555
Back to Europe
Tack TMI
Poland
Katarzyna Syrówka
Business Director
Address
ul. Prosta 70, Crown Point, 00-838 Warszawa
Contact Phone: +48 668 466 386 Mail: poland@tacktmiglobal.com
Back to Europe
Tack TMI
Portugal
Daniela Vieira dos Santos
Partner
Address
Av. Dr. Francisco de Sá Carneiro, nº5 – 7ºA, 2780-241 Oeiras, Portugal
Contact Phone: +351 214 400 410 Mail: daniela.vieira@blendedtraining.pt
Back to Europe
Tack
Romania
Address
Bucharest, 30A Ermil Pangratti st., 4th floor 
Contact Phone: +4 021 319 77 10 Mail: octavian.pantis@qualians.com
TMI
Romania
Address
Bucharest, 30A Ermil Pangratti st., 4th floor 
Contact Phone: +4 021 319 77 10 Mail: octavian.pantis@qualians.com
Back to Europe
Tack TMI
Russia
Olga Ovchinnikova
Managing Director
Address
Business Center Meyerhold, office 601, Novoslobodskaya St. 23, Moscow, 127055 Russia
Contact Phone: +7 495 77 55 765 Mail: Olga.Ovchinnikova@gigroup.com
Back to Europe
Tack TMI
Serbia
Address
Maglajska 10, 11 000 Belgrade, Serbia
Contact Phone: +381 11 440 5000
Back to Europe
Tack TMI
Spain
Address
Balmes st. 201 Pral 2a, Barcelona 08006, Spain
Contact Phone: Barcelona: +34 930157811
Madrid: +34 914355146 Mobile: +34 600449591 Mail: carlosalonso@tmi.es
Back to Europe
Tack TMI
Switzerland
Thomas Deburggraeve
General Manager
Address
Place de Cornavin, 2 1201 Geneva, Switzerland
Contact Phone: +41 (0) 22 552 99 70 Mail: info@tack-tmi.ch
Back to Europe
Tack TMI
Turkey
Önder Kilin
Head of Learning
Address
Esentepe Mah. Büyükdere Cad. Bahar Sok. River Plaza No:13 Kat:6, 34394 Şişli/İstanbul
Contact Phone: +90 212 939 59 60 Mail: turkey@tacktmiglobal.com
Back to Europe
Tack TMI
Ukraine
Address
Kudryavsky descent 3-A, office 3 Kiev, 04053, Ukraine
Contact Phone: +38 044 499 56 47 Mail: igubar@tack.ua
Back to Europe
Tack TMI
United Kingdom
Nick Washington-Jones
Partner
Address
90 High Holborn London, WC1V 6LJ
Contact Phone:  +44 (0) 1923 897 900 Mail: info@tack.co.uk
Back to Latin America
Tack TMI
Argentina
Address
Avda Monroe 2341 Piso 1 CP 1428, Buenos Aires
Contact Mail: Julian.rosner@consultants.gigroup.com
Back to Latin America
Tack TMI
Brazil
Renato Soares
Business Director
Address
Rua Dr. Fernandes Coelho, nº85 - 4º Andar - Pinheiros - São Paulo – SP, Brazil
Contact Phone: +55 (11) 5180 4200 Mobile: +55 (11) 11 97118 8654 Mail: renato.soares@gigroup.com
Back to Latin America
Tack TMI
Chile
Address
Avda Monroe 2341 Piso 1 CP 1428, Buenos Aires
Contact Mail: Julian.rosner@consultants.gigroup.com
Back to Latin America
Tack TMI
Colombia
Address
Avda Monroe 2341 Piso 1 CP 1428, Buenos Aires
Contact Mail: sandra.diaz@gigroup.com
Back to Middle East
Tack TMI
Bahrain
Edward Matti
Partner for the Middle East and North Africa
Address
Mazaya Business Avenue-AA1, Office 2602, Jumeirah Lakes Towers P.O.Box 392599, Dubai, UAE
Contact Phone: +971 4 447 2187 Mail: info@ccmconsultancy.com
Back to Middle East
Tack TMI
Egypt
Edward Matti
Partner for the Middle East and North Africa
Address
Mazaya Business Avenue-AA1, Office 2602, Jumeirah Lakes Towers P.O.Box 392599, Dubai, UAE
Contact Phone: +971 4 447 2187 Mail: info@ccmconsultancy.com
Back to Middle East
Tack TMI
Jordan
Edward Matti
Partner for the Middle East and North Africa
Address
Mazaya Business Avenue-AA1, Office 2602, Jumeirah Lakes Towers P.O.Box 392599, Dubai, UAE
Contact Phone: +971 4 447 2187 Mail: info@ccmconsultancy.com
Back to Middle East
Tack TMI
Kuwait
Edward Matti
Partner for the Middle East and North Africa
Address
Mazaya Business Avenue-AA1, Office 2602, Jumeirah Lakes Towers P.O.Box 392599, Dubai, UAE
Contact Phone: +971 4 447 2187 Mail: info@ccmconsultancy.com
Back to Middle East
Tack TMI
Lebanon
Edward Matti
Partner for the Middle East and North Africa
Address
Mazaya Business Avenue-AA1, Office 2602, Jumeirah Lakes Towers P.O.Box 392599, Dubai, UAE
Contact Phone: +971 4 447 2187 Mail: info@ccmconsultancy.com
Back to Middle East
Tack TMI
Oman
Edward Matti
Partner for the Middle East and North Africa
Address
Mazaya Business Avenue-AA1, Office 2602, Jumeirah Lakes Towers P.O.Box 392599, Dubai, UAE
Contact Phone: +971 4 447 2187 Mail: info@ccmconsultancy.com
Back to Middle East
Tack TMI
Qatar
Edward Matti
Partner for the Middle East and North Africa
Address
Mazaya Business Avenue-AA1, Office 2602, Jumeirah Lakes Towers P.O.Box 392599, Dubai, UAE
Contact Phone: +971 4 447 2187 Mail: info@ccmconsultancy.com
Back to Middle East
Tack TMI
Saudi Arabia
Edward Matti
Partner for the Middle East and North Africa
Address
Mazaya Business Avenue-AA1, Office 2602, Jumeirah Lakes Towers P.O.Box 392599, Dubai, UAE
Contact Phone: +971 4 447 2187 Mail: info@ccmconsultancy.com
Back to Middle East
Tack TMI
Syria
Edward Matti
Partner for the Middle East and North Africa
Address
Mazaya Business Avenue-AA1, Office 2602, Jumeirah Lakes Towers P.O.Box 392599, Dubai, UAE
Contact Phone: +971 4 447 2187 Mail: info@ccmconsultancy.com
Back to Middle East
Tack TMI
United Arab Emirates
Edward Matti
Partner for the Middle East and North Africa
Address
Mazaya Business Avenue-AA1, Office 2602, Jumeirah Lakes Towers P.O.Box 392599, Dubai, UAE
Contact Phone: +971 4 447 2187 Mail: info@ccmconsultancy.com
Back to Middle East
Tack TMI
Yemen
Edward Matti
Partner for the Middle East and North Africa
Address
Mazaya Business Avenue-AA1, Office 2602, Jumeirah Lakes Towers P.O.Box 392599, Dubai, UAE
Contact Phone: +971 4 447 2187 Mail: info@ccmconsultancy.com
Back to North America
Tack TMI
Canada
Address
2 St Clair Ave West, 18th Floor, Toronto ON, M4V 1L5, Canada & 1111 Dr.-Frederik-Philips, Suite 600, St. Laurent, QC, H4M 2X6, Canada
Contact Phone: Toronto +1.647. 641.2262
Montreal +1.514.653.6653 Mail: edward@ccmconsultancy.com
Back to North America
Tack TMI
United States of America
Address
New York 85 Broad Street, 18th floor, NY 10004
Contact Phone: +1 347 244 2499 Mail: edward@ccmconsultancy.com