Importance of resilience within the workplace – more important than ever, leaders should proactively nurture and teach resilience, and promote workplace wellbeing
Tack TMI, 5th August 2021
Resilience is one of the most sought-after workplace skills in 2021. But what is resilience and why is it so important in the modern-day working environment?
Research conducted by Mckinsey found that resilience has risen to the top of the subjects most likely to dominate corporate agendas. Resilience has always been a crucial skill for employees, but perhaps now more than ever, employers and employees need to take stock of resilience and its positive impact on achievement, performance, growth and personal health and wellbeing.
What exactly is resilience?
Resilience in the workplace comes in many guises, and the majority of employees will be required to demonstrate resilience at some point during their working lives. In basic terms, resilience means being able to cope with stressful situations, to bounce back from adversity and remain positive and optimistic when times are tough, and to learn to use stress and pressure to learn, grow and develop.
Particularly due to COVID, it can be said that in a workplace setting, the definition of resilience has evolved. Being resilient isn't just about being able to absorb stress or bounce back from a setback or a difficult period. With new challenges to face, employees and employers are now tasked with building resilience to deal with unexpected situations, to try to find a purpose and use passion and determination to overcome obstacles, and to learn from every situation to become stronger and acquire new skills and coping mechanisms.
Why is resilience important in the workplace?
Studies suggest that work-related pressures are the most common source of stress for US adults. Around 65% of employees list their job as the top cause of stress. There are several possible reasons why employees may be required to show resilience at work. These include:
long working hours
working to deadlines
company restructuring or takeovers and mergers
strained relationships with colleagues or employers
lack of job security
lack of support
staff shortages
adjusting to new systems, rules and regulations
Resilience at work has come to the fore during the pandemic. Nobody expected 2020 to unfold in the way it did, and organisations faced unprecedented challenges. From employees being unable to work and millions moving out of offices to work from home, to companies having to adjust and adapt to keep customers safe and sales ticking over, the global COVID crisis tested the mettle of every business. A report compiled by Aon at the start of the pandemic in March 2020 indicated that only 30% of employees were resilient, with low levels of job security, no sense of belonging and concerns about fulfilling potential the driving factors.
The difference between resilience and resistance
Resistance and resilience are often talked about in the same sentence, but there are key differences. Resistance is the act of resisting or pushing against something while resilience means bouncing back after adversity, challenging something or adapting and adjusting to embrace change.
Employees who display stubbornness or lack the ability to trying a new approach rather than the same thing over and over again may come across as resilient, but actually, they are demonstrating signs of resistance. Resistance can be detrimental for organisations because it can contribute to errors, conflict, a lack of cohesion, and difficulties pulling together during times that are already challenging. Leaders can tackle this problem by communicating with individuals, outlining clear objectives and encouraging teams to work together to identify solutions.
Signs of a lack of resilience include:
Failure to accept change
Focusing on the past
Complaining
Staying silent rather than challenging situations or decisions or sharing ideas
Focusing on the negatives
What are the benefits of resilience?
There are several reasons why resilience is important in the workplace, but the key benefits include:
Enhancing and protecting wellbeing
Employee wellbeing is crucial for growth and development and it plays an integral role in enabling individuals to reach their potential. Building resilience is part of a raft of measures that can help to improve health and wellbeing. Resilient people understand the importance of looking after their mental wellbeing, and they are not afraid to take steps to protect themselves. It takes strength, courage and resilience to be able to step forward or open up and talk about challenges, thoughts and feelings and to prioritise your wellbeing in situations where it may be easier to keep your head down. The recent headlines relating to sports stars, such as Simone Biles and Naomi Osaka, are excellent examples.Studies also suggest that resilience reduces the risk of depression, substance abuse, anxiety and issues related to conduct, as well as boosting optimism and wellbeing, employee engagement and productivity.

Learning to adapt and adjust
Change and evolution are inevitable in business. Developing resilience enables employees to cope with change and to seek out opportunities when new challenges arise. We have all been required to adapt and get used to new ways of working and living during the pandemic, and there is no doubt that many of us will have become more resilient as a result.
Taking on challenges
Modern-day businesses are required to innovate continuously to stay ahead. This can bring challenges and create pressure for employees. A resilient workforce will respond positively to a steep learning curve.
Building stronger relationships
One of the most significant tests for many employees is working with others. While positive relationships can make work more enjoyable and increase productivity, conflict can make every day a challenge and impact morale and wellbeing. Fostering resilience enables employers and employees to better understand individual weaknesses and strengthen ties.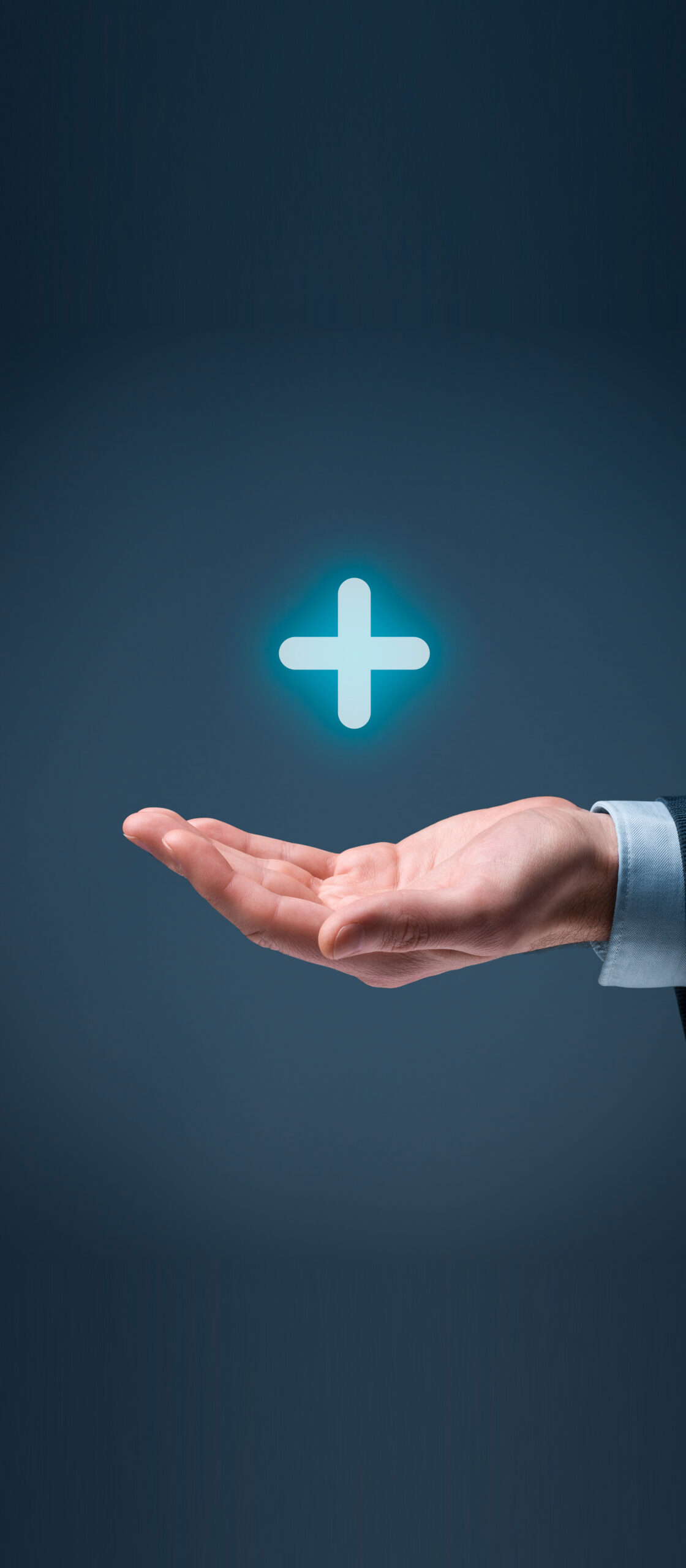 Tips to build resilience
There is some debate about whether resilience is a natural or learned trait. Research suggests that some people are inherently more resilient than others, but resilience in fact can be taught and learned. Often, resilience is linked to stressful situations, traumas and life events. People who have been through a lot develop the skills and knowledge to cope, adjust, adapt and acquire new ways of dealing with obstacles or hardships.
With resilience playing a more critical role than ever before, employers and employees can benefit from increasing resilience and creating healthy working environments. Here are some tips to build resilience:
Establish connections: the relationships we have with employers, colleagues and people outside of work can have a significant impact on mental health and wellbeing. Employers should encourage collaborative work, socialisation and teamwork.
Foster wellbeing: wellbeing programs can have a positive impact on productivity, morale and the ability to adjust and adapt to new challenges and difficult, stressful situations. From exercise sessions and meditation to flexible working arrangements and encouraging employees to take the leave they are entitled to, there are several ways to enhance wellbeing.
Find a purpose: encourage employees to set goals and move towards targets. Facilitate, promote and champion growth and development, provide opportunities and encourage, support and reassure employees.
Keep perspective: everyone goes through tough times, but often, we lose sight of how bad a situation is or the implications of uncertainty. One of the key aspects of being resilient is prioritising controllable factors and keeping perspective.
Learn to thrive: stress can have a negative impact on motivation levels, wellbeing and productivity but there can also be a silver lining. We dig deep when confronted with stressful situations and sometimes, it's possible to overcome obstacles, turn negatives into positives and thrive under pressure.
Provide training: resilience training has become increasingly popular in recent years. A report compiled by the American Heart Association revealed that 76% of employees found training valuable and 73% enjoyed positive outcomes. Subjects covered by training could include conflict resolution and dealing with difficult coworkers, improving physical and mental health and coping with stress.
Strong leadership and creating a culture of resilience: leadership plays a crucial role in creating a culture that supports and fosters resilience. Set a good example, get to know your employees and get involved in training and initiatives.
Resilience is dominating the headlines, as organisations and employees cope with rising levels of stress and new, unprecedented risks and uncertainties. Resilience can be learned, and employers and employees can be proactive in building resilience to increase the chances of achieving business objectives, supporting growth and development and fostering wellbeing.
For more information about Tack TMI's approach to resilience, leading in uncertain times, and the programmes we are delivering with Global clients to grow leaders who build resilience in their teams to achieve success, please get in touch.