The Global Impact of Digital Transformation on the Automotive Industry
For decades, Automotive has been viewed as a conservative industry offering limited career opportunities compared to emerging sectors.
Guided by new logistical challenges, shifting consumer preferences, and emerging technologies, Automotive has no option but to adapt – today, the industry is empowered to foster innovation, promote sustainability, and modernise recruitment policies to attract top talents.
Gi Group Holding's 2024 Automotive Global HR Trends Report, featuring qualitative and quantitative data from 11 countries and over 6500 industry decision makers and candidates, explores this evolving landscape and the new pathways towards a future of inclusivity and innovation.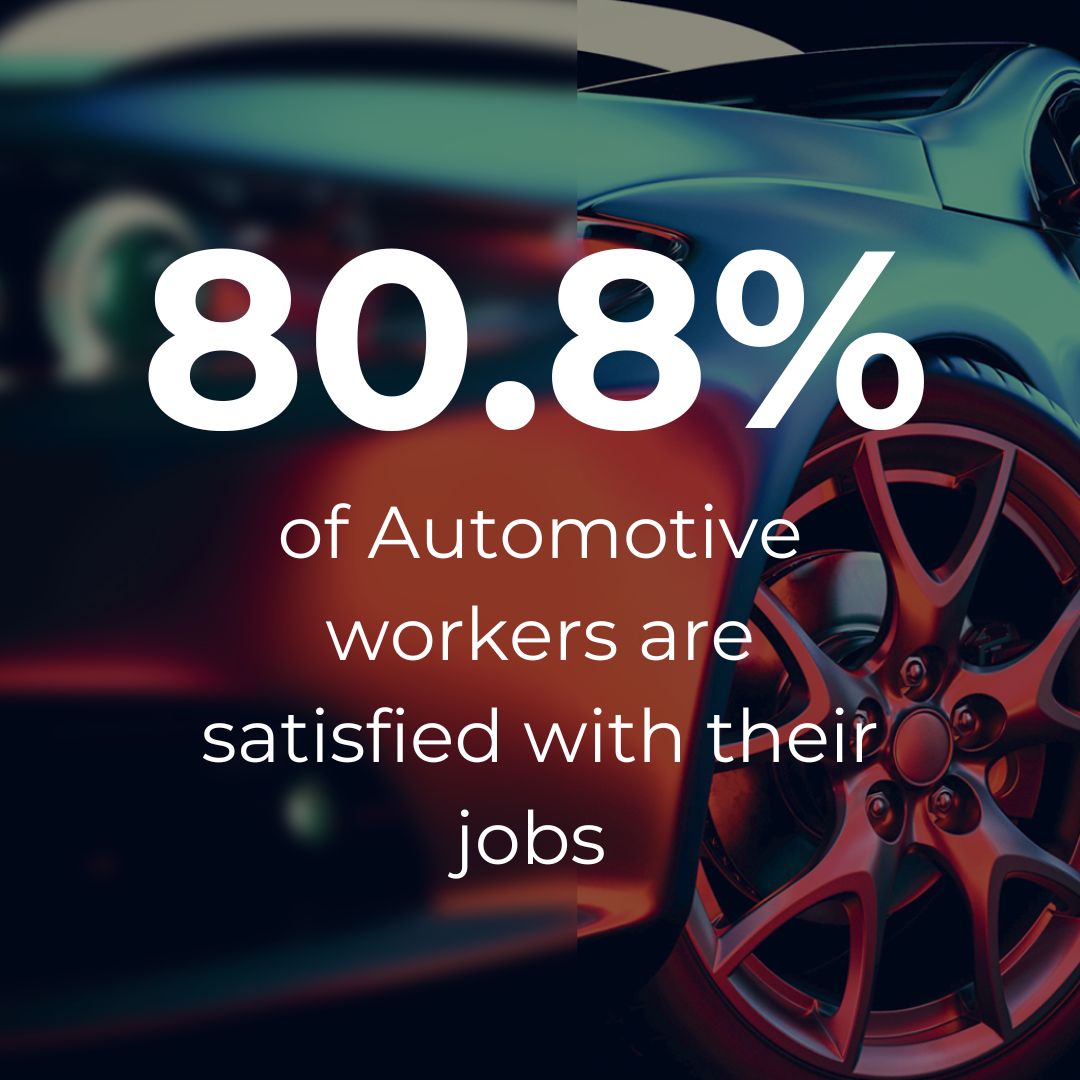 Reputation
of the industry
At a pivotal moment for the Automotive industry, Gi Group Holding's global survey revealed that 80.8% of Automotive workers report being satisfied or very satisfied with their jobs.
However, this satisfaction exists within the context of the industry's pressing need for rapid adaptation, driven by dynamic economic, technological, and political changes. This presents a unique opportunity for professionals to focus on personal growth and skill development.
In this critical moment, companies within the Automotive sector must excel at attracting and retaining specialised talent. The industry's reputation plays a significant role in this process, as it influences the choices of both current professionals and potential candidates. Those seeking forward-thinking workplaces, with a commitment to innovation and skill enhancement, may be deterred if the Automotive sector doesn't align with these values.
As a result, the Automotive industry must compete with sectors recognized for offering competitive compensation, attractive benefits, and opportunities for personal and professional advancement, which resonate with the principles of continuous learning and development.
Shifting Gears
with upskilling and reskilling
The Automotive industry is witnessing a surge in demand for electric and autonomous driving vehicles, ushering in a profound shift in skill requirements. Companies are responding by offering digital skill training (39.1%) and organizing workshops and vocational training sessions (36.6%). It's clear that upskilling is becoming an essential component of staying competitive in this evolving landscape.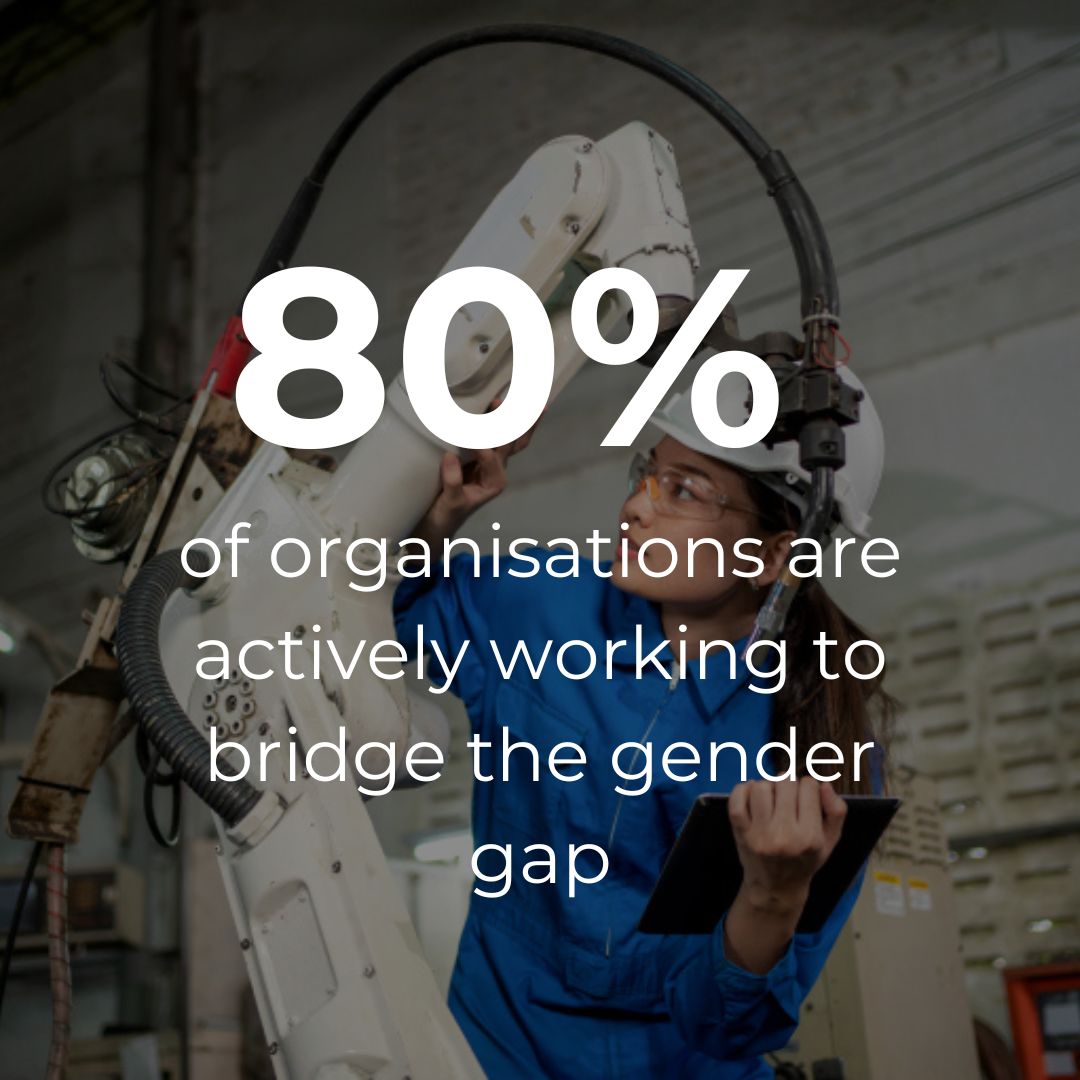 Accelerating
diversity and gender equality
The industry's appeal, especially among women, has been ranked 12th among the most desirable industries to work in. The Automotive sector, traditionally perceived as male-dominated, is now fostering a more inclusive culture. This transformation, driven by new technologies and evolving work practices, is opening doors for women to join the industry, with their diverse skill sets and valuable consumer insights gaining recognition.
However, despite efforts to attract and retain more women, there are significant challenges to overcome. Their findings reveal that while 80% of organisations are actively working to bridge the gender gap, only 50.3% are ensuring equal pay, and only 40.8% are offering flexible working, parental leave, and child support policies.
Fill in the form to download your 2024 Automotive Global HR Trends Report
As our parent company, Gi Group Holding stands as a global leader in labour market evolution services, offering comprehensive solutions to address the ever-changing labour market needs. Ranked 8th largest in Europe and 15th globally by Staffing Industry Analysts, Gi Group Holding's expertise drives the launch of the Automotive HR Trends Report, enabling us to navigate the evolving dynamics of digital transportation, sustainability, consumer behaviour, and talent management in the automotive industry.